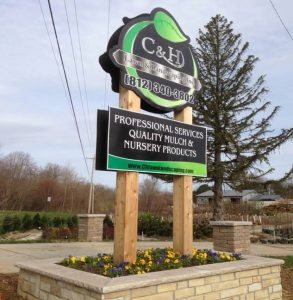 SEEK THE UNIQUE
Our Garden Center has a large selection of Unique Conifers, Hardwood trees, Flowering & Evergreen Shrubs, along with a large selection of Native & Non-Native Perennials. We offer expert advise along with plant material that has a proven success rate for our area & for our ever changing environment.
Whether you are a do-it-yourselfer or prefer the no hands on approach, we can help. Stop in today!
WE HAVE THE LARGEST VARIETY OF JAPANESE MAPLES IN THE AREA
TREES
ORNAMENTAL FLOWERING
SHADE & EVERGREEN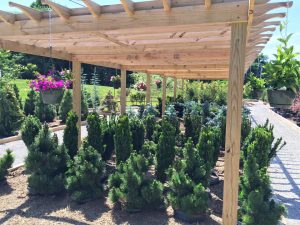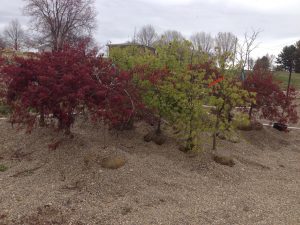 SHRUBS
FLOWERING & EVERGREEN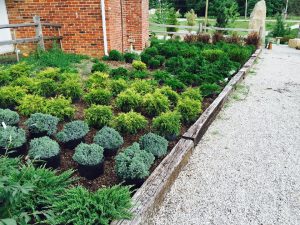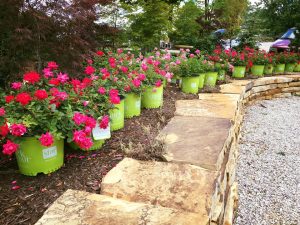 NATIVE & NON-NATIVE PERENNIALS & GRASSES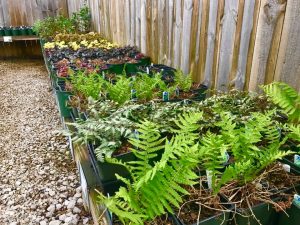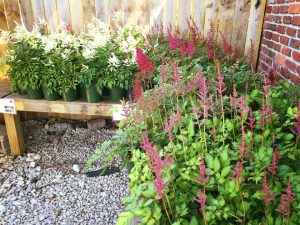 LILY SAYS WE HAVE THE BEST MULCH & STONE IN TOWN
BLOOMINGTON'S LARGEST SELECTION OF BULK MULCHES, SOILS, & DECORATIVE GRAVELS
PICK UP OR WE DELIVER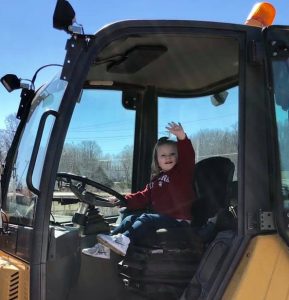 Few materials are as beneficial for your garden or as misunderstood as mulch. Although it is widely recognized as a valuable addition to any landscape, not everyone knows why. The Professionals at C&H Lawn & Landscaping, Inc. are pleased to offer some advise on mulching.
What is Mulch?
Mulch is defined as any organic or inorganic material that is placed atop soil in a garden bed or used in landscape design. While there are a number of different types and varieties of mulch to choose from no one variety can do it all, so it's important to choose a material that will suit your exact needs based on location, plant type, soil, and more.
Benefits of Mulch
In addition to enhancing the appearance of your landscape, mulch has a number of other benefits including:
Moisture retention
Weed control
Prevention of soil erosion
Maintain or add to the nutrition of the soil
Pest control
Attracts earthworms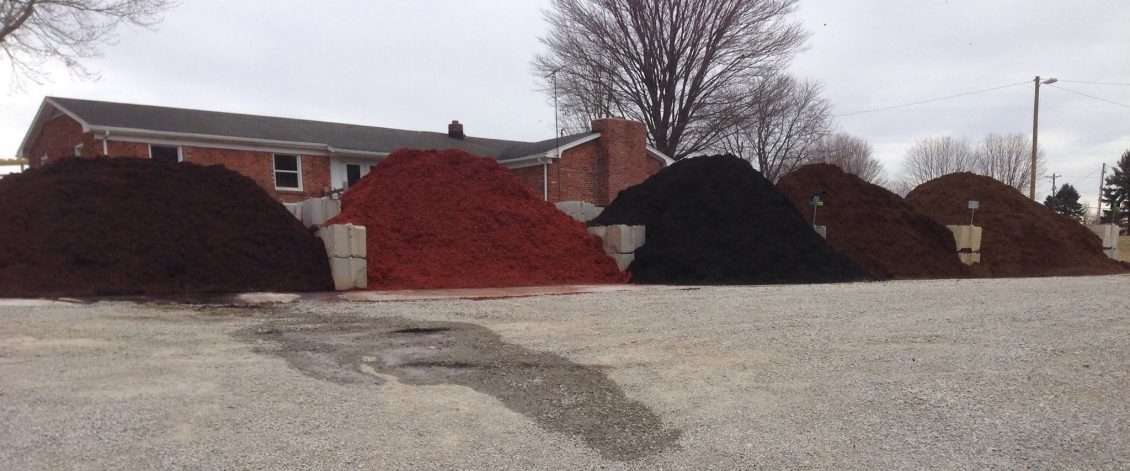 DYED COCO $29.75 DYED RED $29.75 DYED BLACK $29.75 PREMIUM HARDWOOD $26.75 BASIC HARDWOOD $21.00

WOOD CHIPS $19.99 Price above reflects a per cubic yard cost.
How much does a cubic yard cover?
One cubic yard covers a 10′ x 10′ area (approx. 100 sq feet) 2″ thick
One cubic yard equals 27 cubic feet or a 3 ft. x 3 ft. x 3 ft. cube.
GARDEN SOILS ETC…..
Your garden is the reflection of the quality of SOIL you use.
Gardeners often disregard the impact soil has on the health and vigor of their plantings. Soil preparation isn't the most thrilling aspect of planting a garden, but it's certainly one of the most important. If the garden soil mix doesn't include sand, then your soil isn't right & your garden will struggle. Our garden soil mix might cost more than our competitors, but it's for a reason. You get what you pay for and we pride ourselves in quality!
Contact us for all your garden soil needs.
Compost $39.99 Pulverized Topsoil $48.99 Premium Garden Soil $58.99 Raw Topsoil $ 36.99 Sand $29.99
Start A New Path with Decorative Gravels
Decorative gravel is a great addition or alternative to bark mulches in your landscape beds. They offer attractive & colorful options for accenting pools, walkways, gardens and other hardscapes. Stop by and check out our decorative gravel display.
Benefits of using decorative gravels:
Long-lasting, never needs replaced
Lower cost over time – stone is a one-time expense
Variety – Many colors, shapes, and sizes available
IT'S NICE TO BE NOTICED……..BUILD WITH BOULDERS
Natural boulders are among the most long lasting and beautiful additions to any landscape bed. Some utilize the natural slopes and surroundings as the basis for rock gardens, either to tame the hillside grade, control water runoff or to convert an eyesore into an attractive feature. Other gardeners create berms and haul in rocks to create interesting spots for plants to grow around. We rock when it comes to boulders!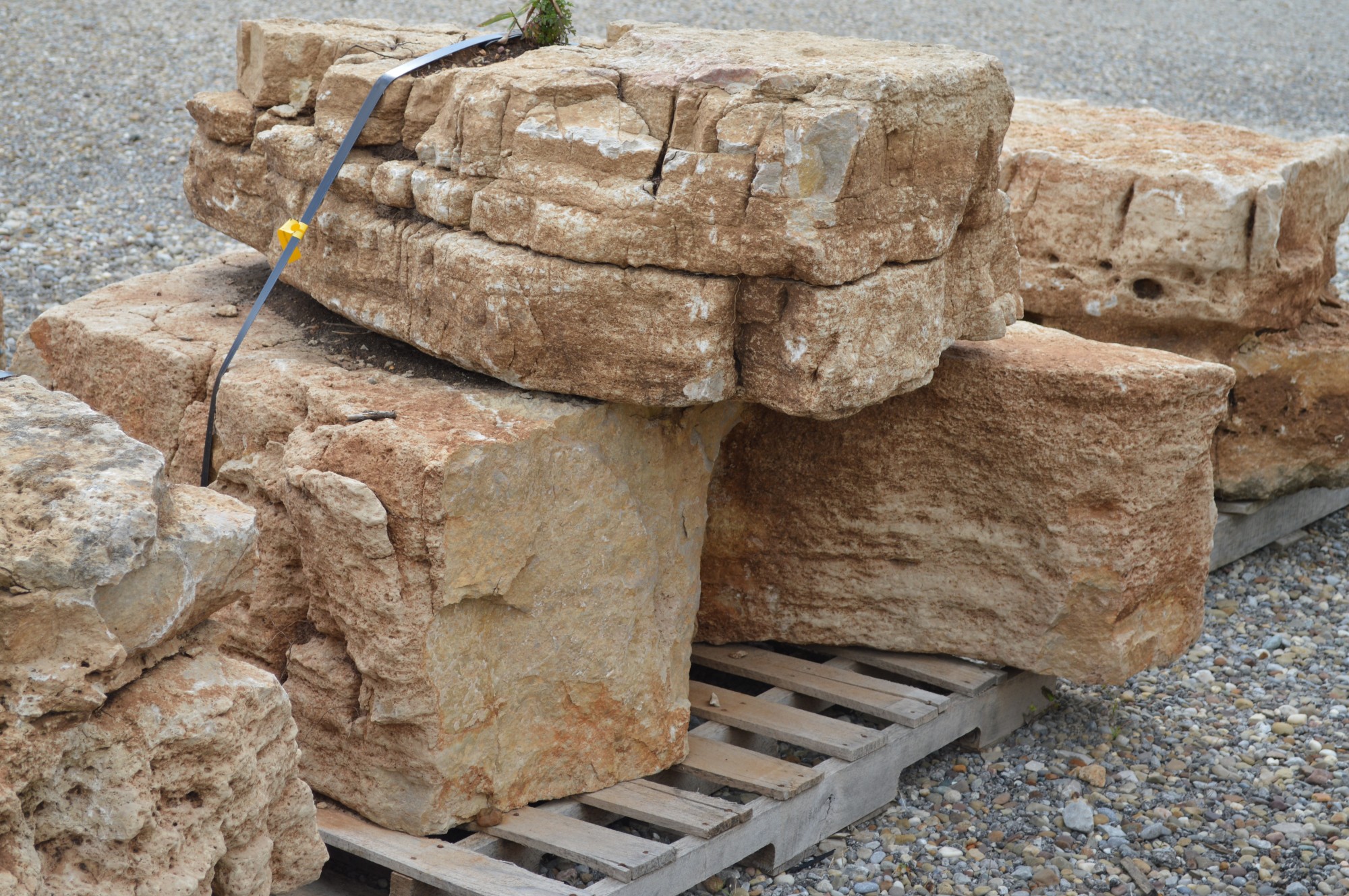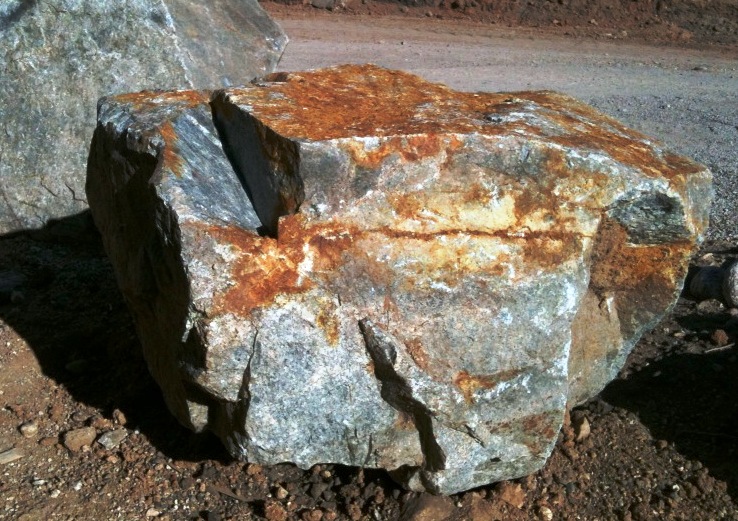 Hours & Location
812-320-2447
MONDAY – FRIDAY 8:00 – 6:00
SATURDAY 9:00 – 3:00
CLOSED ON SUNDAY
C&H MULCH & NURSERY CENTER 4388 W VERNAL PIKE BLOOMINGTON INDIANA 47404