At the forefront of landscape & hardscape construction, C&H LAWN & LANDSCAPING, INC. is committed to successfully planning and executing every aspect of your project, from excavation and installation, to preserving & planting. Known throughout the area for quality and attention to detail, C&H LAWN & LANDSCAPING, INC. maintains the highest standards from start to finish, resulting in a superior, beautiful & lasting finished product.
C&H LAWN & LANDSCAPING, INC. has been proudly serving the area with expertise in construction, design and implementation of visually-striking and pragmatic landscapes that enhance the image and values of all our client's homes.
We wouldn't be one of the leading landscaping contractors in the Bloomington, Indiana area if it weren't for our people. Everyone from our project managers to our laborers are true professionals – committed to bringing their talents, knowledge, and detail-oriented work ethics to every job, no matter how big or small. We hire experts within each trade & our teams have incredible in-depth experience designing outdoor living spaces.
With C&H LAWN & LANDSCAPING, INC. you can rely on us for:
Quality: We regularly provide the consistent service that makes your home stand out. We provide the small touches that add up to a big impact on the image of your property.
Thorough and accurate pricing: With more than 10 years of experience, we understand the industry and what it takes to get the job done correctly and efficiently.
Professional designers who work with you to create a beautiful, sensible and innovative plan for a naturally magnificent setting that complements your unique home for years to come.
Meticulous project management to complete the job on time.
Uniformed team members and well logo trucks.
Licensed & Fully Insured
Responsive customer service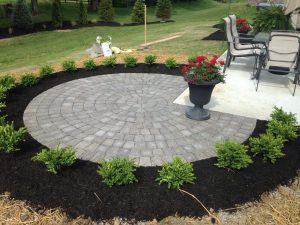 WE HELP TURN YOUR OUTDOOR SPACE INTO YOUR FAVORITE PLACE
Explore A New idea
At C&H, we work with a wide range of materials & services to turn your home's exterior into a beautiful, functional space. From creating colorful gardens, fireplaces & outdoor cooking spaces to installing pathways, driveways & retaining walls. Whatever your vision is, we're here to make it happen.
Paver Patios

Fireplaces

Natural Stone Patios

Concrete Patios

Walkways

Retainer Walls

Outdoor Kitchens

Natural Stone Walls

Bubbling Boulders

Water Features

Fish Ponds

Landscape Plantings

Landscape Design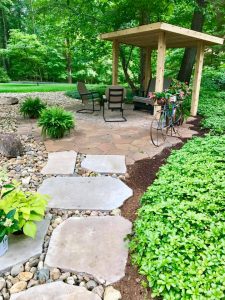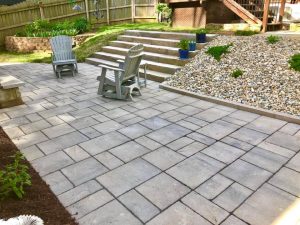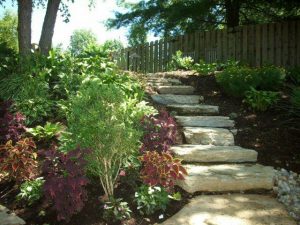 WE KNOW TERRAIN
Proper Grading is essential for many installation projects . Before you hire just anyone consider this fact:
Proper Grading is a must to prevent poor drainage of water & or water run off around your home, parking space or garden.
WE KNOW WATER & WHERE IT RUNS
Let us help you design & create a outdoor masterpiece on those rolling meadows or difficult hillsides.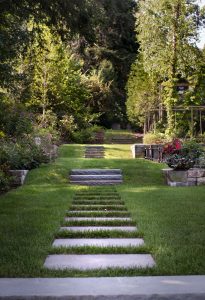 PRACTICAL ELEGANCE ADD NATURAL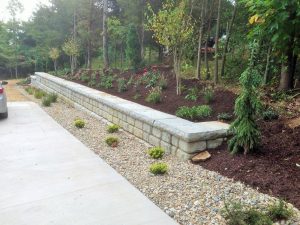 Nature's uneven terrain has its charm, until you try to install a driveway on a hilly area or enjoy a candlelit dinner on an off-kilter patio. Install a retaining wall as a backstop, though, and you can literally carve out functional outdoor spaces where there once was only precarious slopes.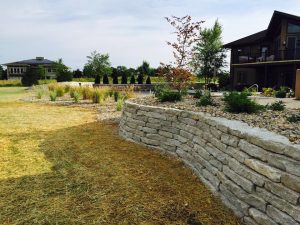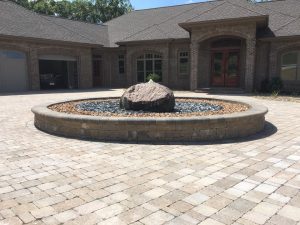 ADD UNIQUE
T
Imagine installing a Bubbling Boulder, Whimsical Fountain or a Gentle Pond for added extra beauty & serenity.
After all you deserve it!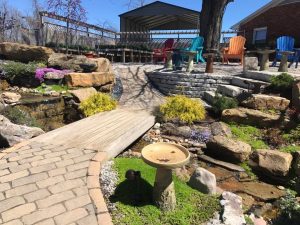 We understand the beauty of nature and how it relates to structures and people. By combining these two disciplines, we achieve for you an outdoor space that results in a timeless landscape that will thrive for years.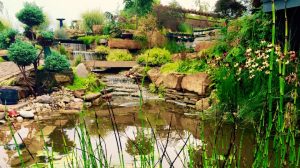 ADD A MASTERPIECE
Impress your guests or bond with your family. This outdoor living area will quickly become the heartbeat of your backyard. Completely customize with amenities like stainless steel gas grills and refrigerators. Whether you dream of entertaining in style or keeping it simple, our experts will design a one-of-a-kind outdoor kitchen built for making memories that last a lifetime.
VISUALIZED YOUR DREAM WITH A CUSTOMIZED COMPUTER DESIGN
A STEP ABOVE
C&H Lawn & Landscaping, Inc. is a step above our competition. With our state of the art custom design, you can visualize your project before we even start. Don't like what you see? No problem! We can change it. We have the power to present & you have the freedom to choose.
Contact us today! The possibilities are endless.