Let Us Lead The Way
C&H Lawn & Landscaping, Inc. is proud to offer award winning design & custom builds on all your project needs. With an eye for detail and premium craftsmanship, we pride ourselves in quality products and service.
Dedicated to Quality
We build quality decks that improve your quality of life. Get ready for the summer when the weather is easy and the sun is shining. Let's get you & your family on the deck you deserve. From design to completion, we're with you every step of the way!

what a beautiful place the deck can be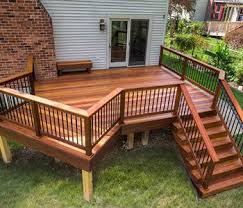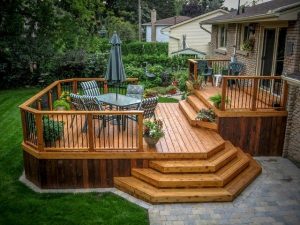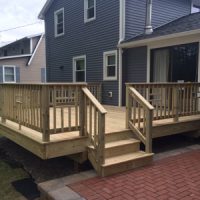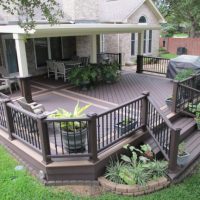 C&H LAWN & LANDSCAPING, INC. specializeS in remodeling and restoring. From simple ground level decks to enclosed patios, gazebos and multi-level decks. we take care of any type of PROJECT YOU HAVE IN MIND.
Our experienced staff can help you with the construction PROJECT.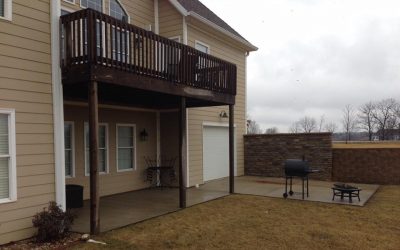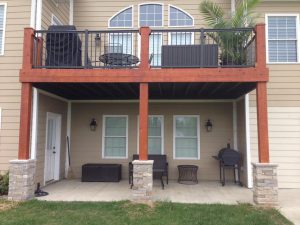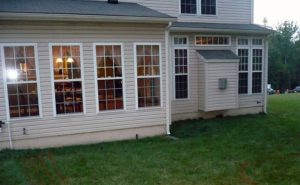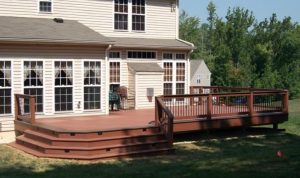 Custom Railing
Engineered for Safety &
Designed for Beauty.
Bold Solutions
Custom Railings can add the perfect touch to any porch or deck. Whether you have a design in mind or would like us to come up with a creative design, we offer a variety of options. Contact us today & let's explore together.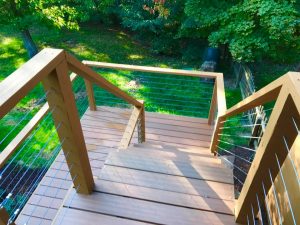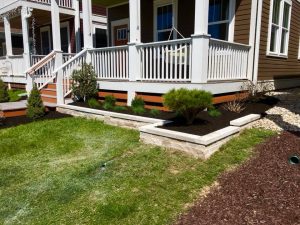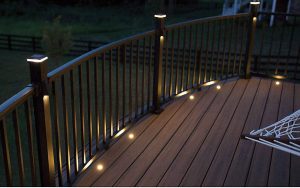 Unique & Undefined
We bring light into the night……if you're looking to extend your outdoor living experience past sundown, let us help you explore deck lighting options. Our focus on quality & durability will help get you well on your way to a deck that's bright and beautiful any time of day or night.
IF SHADE IS WHAT YOU CRAVE, CONSIDER A PERGOLA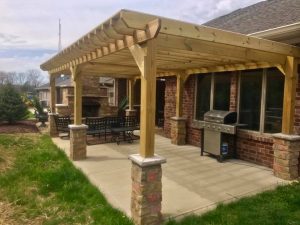 Whether you want to create an additional outdoor space or impactful design element, a pergola is the perfect addition to your landscape. Known for its four-sided, open-walled structure, a pergola can encourage outdoor engagement in unsuspecting ways.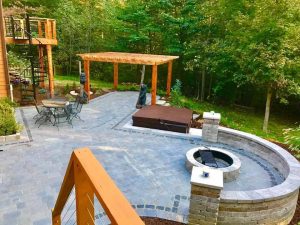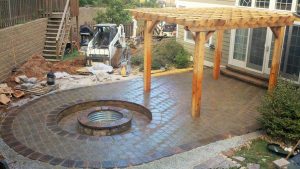 Lounge in luxury
A pergola is the perfect place for a backyard oasis. Distinguish the area with plush floor cushions, low tables, and soft area rugs for something surprising. Integrate exotic touches, such as potted begonias for a truly unique feel.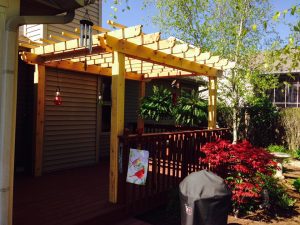 a living structure
Use a pergola in your landscaping as a stop-and-stare focal point. Climbing plants are a gorgeous addition and add a whimsical look to your landscape. Honeysuckles supply your pergola with a pleasant, head-turning fragrance, while the delicate tendrils of clematises are reminiscent of a hidden garden.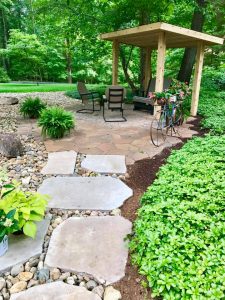 Smooth transitions
A pergola may be used in your landscaping to create seamless transitions between outdoor spaces. Connect your home and an adjacent outdoor patio by incorporating textural or color elements from each into a pergola bridging the two.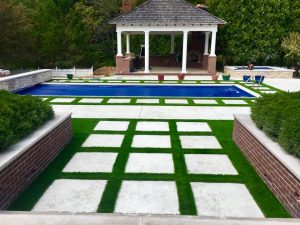 BRING DESIGN TO LIFE
Impress friends and neighbors with an innovative pergola in your yard!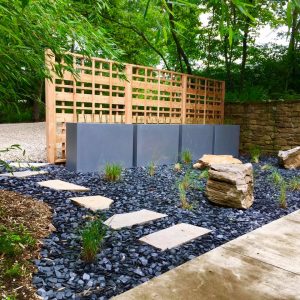 IS a fence in your future?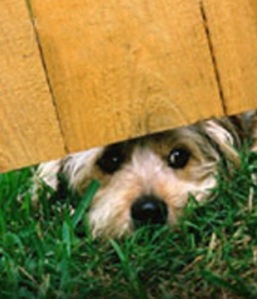 why choose us?
C&H Lawn & Landscaping, Inc. is a family owned business priding ourselves on doing the job right the first time. We are committed to giving our customers the best products, craftsmanship and unparalleled service available. We are committed to providing quality custom fence installations, as well as delivering a level of customer service that is unique to the fence industry. We have experienced crews that understand the complex installations and repairs & are dedicated to ensuring our customers are not only just satisfied but ecstatic about the quality of their new fence.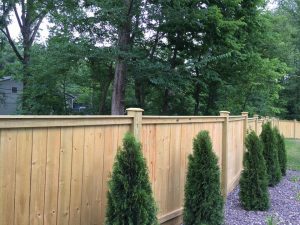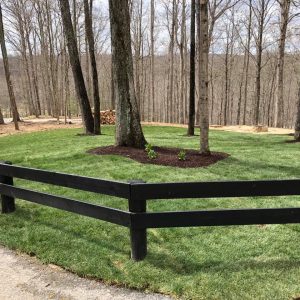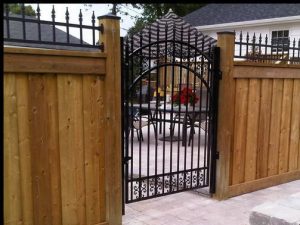 t Styles we offer for your next residential fence include:
VINYL
ALUMINUM
PVC
ORNAMENTAL
CHAIN LINK
PRESSURE TREATED
PRIVACY
SPLIT RAIL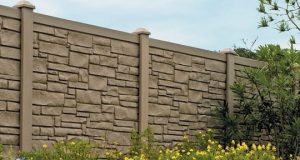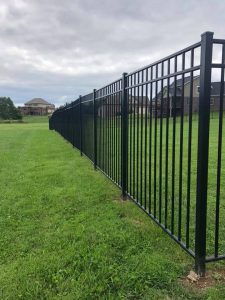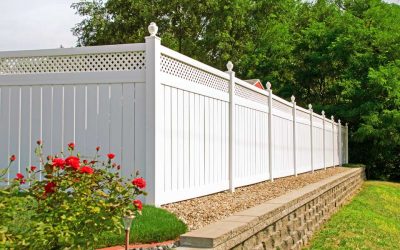 A little Wild, A little Bright! GO GREEN, GO NATURAL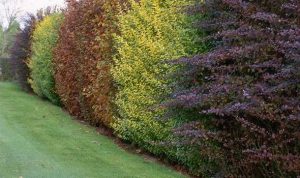 Consider fences that will make anyone's jaw drop. Trees & shrubbery can be installed all the way round your property, adding a warm green tone to your paradise.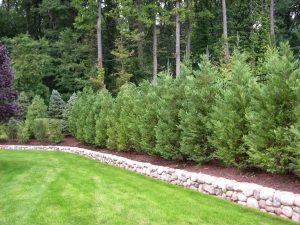 GO NATURAL
Evergreens come in a vast variety of species, some growing slow or fast, tall or low and can be shaped and pruned to specific shapes and sizes. Some popular choices are:
Leland Cypress (Deer resistant)
Green Giant Arborvitae – fast growing and can grow up to 60′ (Deer resistant)
Emerald Arborvitae grows 10′ to 15′
Are you looking for more privacy in your yard but you really don't want a fence. Go for a natural approach. There are lots of choices and benefits to planting a hedge:
Privacy from neighbors and street traffic
Reduction in noise
Protection from harsh winds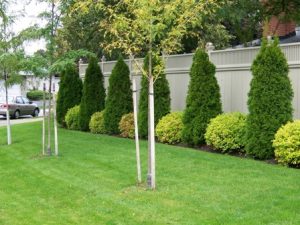 GO GREEN
Look at this beautiful and smart arrangement of plant material.
The green, pristine look is just right when combining natural color tones.