COVID 19 STATEMENT
To All,
C&H Lawn & Landscaping, Inc. cares deeply about our customers and we recognize the importance of supporting & serving you through good and challenging times. The Coronavirus outbreak is impacting how we live, work, and serve everyone.
Our top priority is to ensure the health and safety of everyone we come in contact with. We will remain OPEN but will be practicing social distancing.
During face to face consultations, we will refrain from shaking hands and will stay the appropriate distance apart. We are prepared to facetime or take phone consultations for those interested in staying in their homes.
Our Garden Center will remain OPEN but we will be practicing social distancing. If you come to our garden center you will notice a sign on the door asking each customer to remain outside and to knock on the door. We will serve you from a distance outside. There will be no interruption in our ability to deliver mulch, soil & stone.
We take pride in providing uninterrupted service to all of you & appreciate your trust in us during this challenging time.
Clay Holmstrom
President
C&H LAWN & LANDSCAPING, INC.
DEDICATED TO QUALITY
C&H Lawn & Landscaping, Inc. is a full service company that grows one satisfied customer after another. Based in Bloomington, Indiana, C&H LAWN & LANDSCAPING, INC. is committed to serving residential & commercial properties in Bloomington & the surrounding areas of South Central Indiana.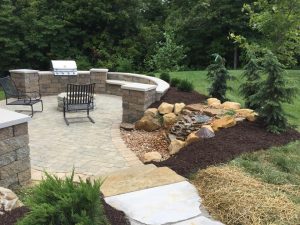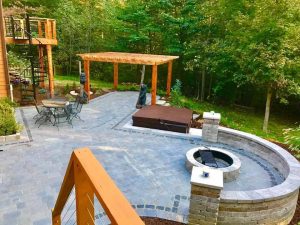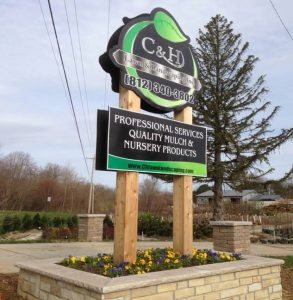 PERSONALIZED TOUCH
Our dedicated & qualified team members take pride in Innovative & Exquisite Design, Proper Installation of quality products, Sound, Professional Service & Craftsmanship that will last a Lifetime.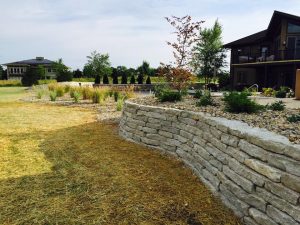 C&H MULCH & NURSERY CENTER
LARGEST sELECTION IN TOWN
C&H Mulch & Nursery Center proudly offers Bloomington's best & largest selection of Bulk Mulches, Soils, Boulders & Decorative Gravels.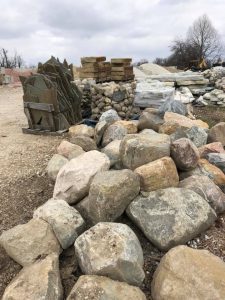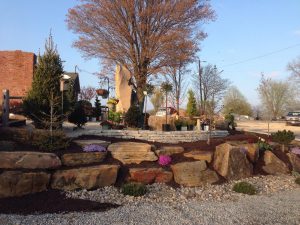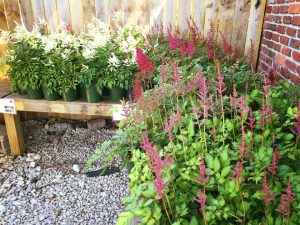 WE GROW WITH YOU
We carry the largest selection of unique Japanese Maples & Conifers, along with a large selection of native shrubs, perennials & trees.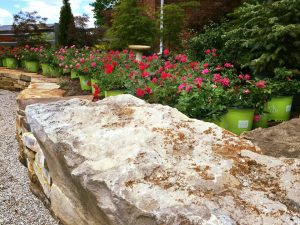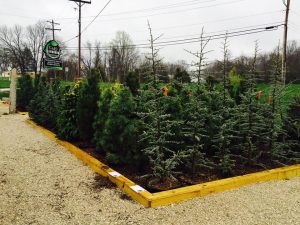 THE AMERICAN DREAM
Locally-Owned & Family Operated, C&H LAWN & LANDSCAPING, INC. is the epitome of the American dream. A company founded in 2003 by Clay Holmstrom, a determined & hard working teenager, has grown from operating a single push mower to one of the top lawn & landscaping companies in the industry.
High level education, licensed & certified experience helps to make C&H LAWN & LANDSCAPING, INC. a very special & award winning team.
Qualified to create, dependable to maintain & committed to skilled excellence!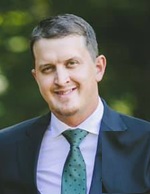 CLAY HOLMSTROM
Founder and President of Operations.
Certified ICPI & SRW Hardscape Installer
State Licensed & Certified Herbicide
State Licensed & Certified Pesticide
Associate Degree in Business Management & Marketing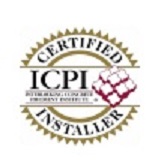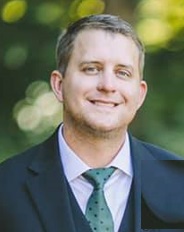 COLE HOLMSTROM
CEO of Operations.
Certified ICPI & SRW Hardscape Installer
State Certified Herbicide & Pesticide
Irrigation Water Systems Installation & Repair Contractor
Bachelors Degree in Criminology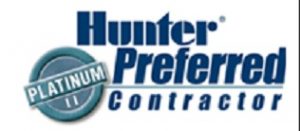 BIO
Clay Holmstrom entered into the green industry when he was 14. After high school he attended Ivy Tech Community College & obtained a degree in business. He later attended Purdue University & received his license in 3b-Turf Management. His love for designing & creating prompted him to attend the Interlocking Concrete Pavement Institute where he became certified as a hardscape specialist. He also completed the online courses necessary to become a "Realtime Landscape Architect" specializing in all facets of design through computer imaging.
Indiana All Star Cole Holmstrom attended Indiana State University on basketball scholarship & earned his bachelor degree in Criminology. He later attended Purdue University to obtain his certification in 3b-Turf Management. His keen eye to construct & natural ability to create has been beneficial as he specializes in hardscapes after receiving his certification from Interlocking Concrete Pavement Institute. He also attended the Rain Bird Institute & is a certified Irrigation System Installation professional.
QUALITY SERVICES WITH A PERSONALIZED TOUCH
What OUR Clients ARE SayING
"We hired C&H to install a Paver patio and walkway. They did an amazing job. I was very impressed with the process from start to finish and I would highly recommend them. Thanks for the great work guys!."
Albert Goss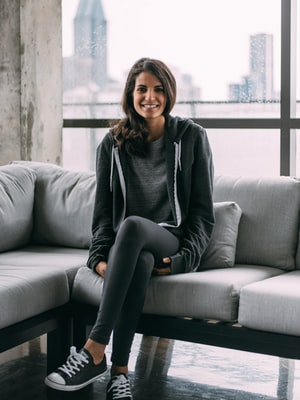 "C&H Lawn & Landscaping has always been my 'go to' company. They were qualified and skilled and willing to tackle all the projects I had planned."
Peggy Williamson