WHEN IT RAINS IT SHOULD DRAIN
DO YOU HAVE A DRAINAGE PROBLEM?
Heavy rains & high ground water tables can cause water problems in your lawn & exterior living space.
C&H Lawn & Landscaping has the solutions.
A leader & innovator in residential & commercial water drainage solutions. We have what it takes to repair, redirect & install fool proof water management methods.
MISPLACED DOWNSPOUTS? STANDING WATER? EROSION PROBLEMS? PROLONGED WETNESS ?
WE HAVE THE SOLUTION!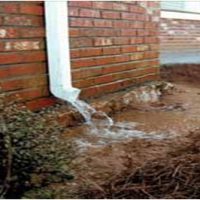 MISPLACED DOWNSPOUTS DELIVER DAMAGING AMOUNTS OF WATER TO FOUNDATIONS.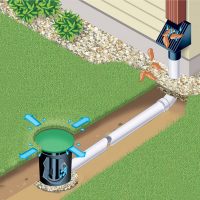 Control the power of the rain with underground downspouts.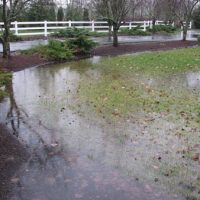 STANDING WATER IN YOUR LAWN IS UNSIGHTLY, UNHEALTHY & DECREASES PROPERTY VALUE.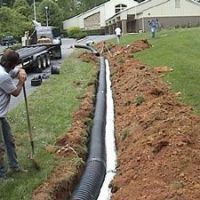 DRY THESE AREAS UP WITH A FRENCH DRAIN SYSTEM.

HEAVY WATER RUN OFF CAUSES EROSION PROBLEMS & PROLONGED WETNESS.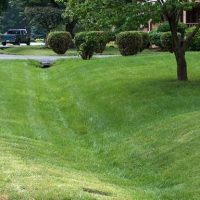 CAPTURE & REDIRECT THE WATER BY INSTALLING A GRASS OR STONE SWALE.
WATER POOLING ON YOUR PATIO CAN CAUSE MILDEW GROWTH, STAIN CONCRETE & CAUSE SLIPPERY CONDITIONS.
Standing water, rotted siding and damaged foundations can be avoided with a channel drain system.
Channel drains are perfect for redirecting water away from your patio doors. Prevent flooding and other collateral damage by installing a channel drain near your patio door.
Let us help you directed potentially damaging water away from the what matters most.
DON'T OVERLOOK THE SINGLE LARGEST ENTRY POINT TO YOUR HOME….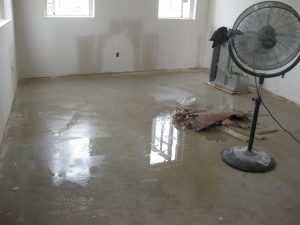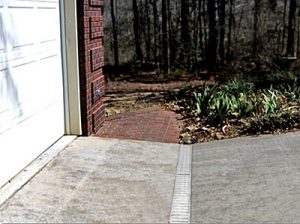 Improper slope toward the garage door is the perfect candidate for water to run into your garage. Channel drains are the ideal solution.
CALL US TODAY FOR A FREE ESTIMATE!
DAMP INTERIOR WALLS OR WET BASEMENT?
Installing a sub pump is another effective way to keep water from accumulating in your basement. Contact us today to learn more about this practical & relatively inexpensive way to deal with water damage.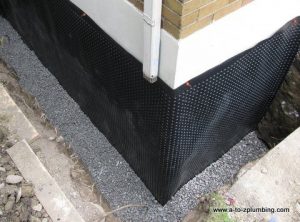 Protect & Permanently Repair your Investment with Exterior Waterproofing.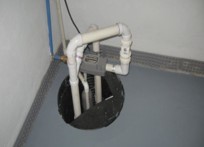 BENEFITS OF A DRY BASEMENT
HEALTHIER AIR QUALITY
ADDED SPACE
INCREASED HOME VALUE
BETTER RESALE MARKET
LICENSED & FULLY INSURED
ALWAYS FREE ESTIMATES