"IF I COULD CONTROL ONE THING IN THIS WORLD I'D CHOOSE TO CONTROL THE RAIN"…
Take Control…..Install an Irrigation System
C&H LAWN & LANDSCAPING, INC. is the areas leader when it comes to installing irrigation systems. Our landscaping irrigation systems are sustainable, designed to lower the amount of water runoff while incorporating and maximizing water retention. Our watering solutions are effective, state of the art, and eco-friendly. We're proud of our ability to craft customized watering plans.
---
WE INSTALL & WE MAINTAIN
From winter hibernating to spring cleaning, our skilled lawn care experts ensure your sprinkler system works the way it should all year long. Because your irrigation system is out of sight, it often goes out of mind, which can lead to unnecessary issues and repairs. We're here to make sure you don't have to worry about that.
We proudly offer :
Sprinkler Start-Ups – Spring is a time for rebirth and bloom, which is what we offer your sprinklers. While we close down the system in the winter, we can start it up again to ensure the unit works the way it should.
Winterizing – Before winter come in full swing, it is important to winterize your irrigation system. This means removing excess water from your pipes, which would otherwise freeze. This prevents your pipes from cracking or breaking. We can also shut down your system, to prevent leaks and save you money.
BENEFITS OF INSTALLING AN IRRIGATION SYSTEM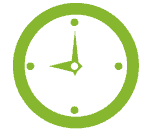 Saves Time
Don't waste time watering with a hose or moving a sprinkler every 20 minutes to try and get a green lawn or lush flower bed. An irrigation system will do all the work for you & will provide the right amount of water at exactly the right time. That means you will have more time to do all the things you enjoy.

Saves Water
Installing an irrigation system will conserve water while maintaining a healthy landscape.
More sense: Many automatic sprinkler systems also feature rain sensors that can turn the sprinklers off during periods of heavy rain and then reactivate the system when needed. This conserves water and saves you money. Sophisticated soil sensors, which can determine the moisture level of your soil, are another option when installing.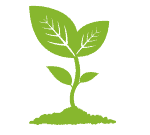 Saves Plants
Plants require consistent, well-regulated moisture to survive. An irrigation system will delivers just that. Your plants, trees & shrubs will receive the precise amount of water needed, at the correct times, to ensure health and growth. You'll never have to worry about under or over-watering again.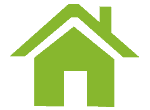 Protects & Adds Value to Your Investment
Your home's appearance is an important factor in determining market value. An attractive landscape with lush green growth and healthy plants, makes the best first impression and shows your commitment to maintaining all aspects of your property.
PUT YOUR TRUST IN OUR CERTIFIED RESIDENTIAL & COMMERCIAL INSTALLERS
NO JOB TOO BIG OR TOO SMALL